CREATION OF BOTS
The birth of Cyberspace created BOTS: digital workers designed to execute everyday tasks inside computers. As Cyberspace expanded, so too did the BOTS' duties. From destroying viruses to transporting data, the ever-growing demands of the digital world forced the BOTS to adapt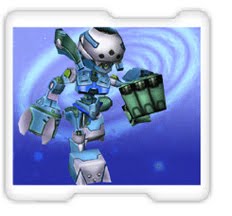 LEARNING TO TRANSFORM
BOTS discovered the ability to transform by temporarily charging their energy. For a limited time while transformed, they could quickly accomplish tasks that would normally take a large team. BOTS then began collecting parts ranging from swappable arms to mini-bots. These changeable parts created an endless buying and trading market.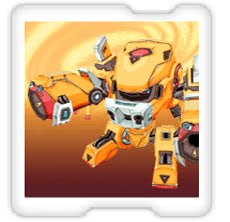 POWERFUL, STRONGER AND
FASTER
As time went on, the BOTS became more and more unique; not just in color but in power as some BOTS became faster and stronger. This enabled them to accomplish more in less time. Nevertheless, the BOTS quickly became overworked and understaffed.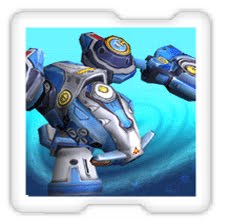 CYBERSPACE DISORDER
As development increased in Cyberspace, the BOTS were forced to leave behind their current duties. Old sectors began piling up with corrupted data, causing fragmentation in Cyberspace. These sectors then became the breeding grounds for viruses and eventually these viruses infected the BOTS. The day every BOT feared became a reality. A disruption in the Main Core caused complete chaos and Virus BOTS were released into the digital world. It is now up to the BOTS to restore the balance in Cyberspace. Will the Viruses win? Will the BOTS prevail? The result is up to you.