Before downloading BOTS, make sure you have registered for
a FREE account on the left of this page. Once you have an account,
click on the button below to begin downloading
the game client software. Then install the game on your PC and you're
ready to go online and play BOTS!!
For email support, contact us at
[email protected]
Click on one of these buttons to download the game.




SYSTEM REQUIREMENTS
Windows 98/98SE/ME/2000/XP/Vista/7/8/10
Pentium III 800Mhz
128 MB RAM
32 MB Video card
Sound card


DOWNLOADING THE INSTALLER FROM YOUR BROWSER:
After you click on the DOWNLOAD button on this page, you will see the File Download screen.
Click on the Run button.

RUNNING THE BOTS INSTALLER:
When the installer has finished downloading, your browser will automatically start the BOTS GAME INSTALLER. Click Yes to allow the installer to open.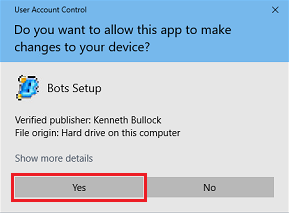 Press Next to install BOTS to the default installation directory, otherwise you can change the location first, then press Next.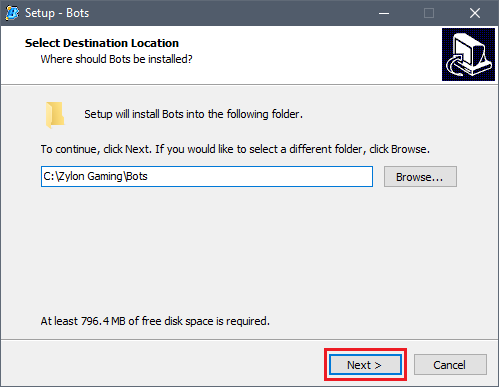 Press Next to install a shortcut to launch BOTS on your desktop.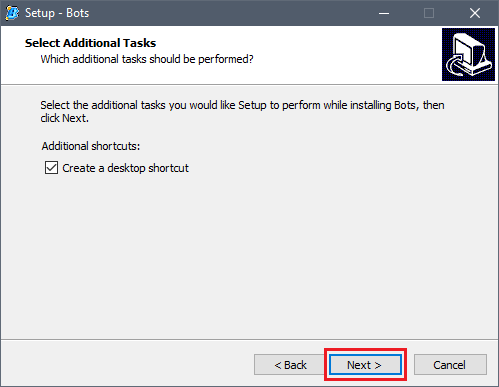 Verify that all of the setup information is correct and press Install.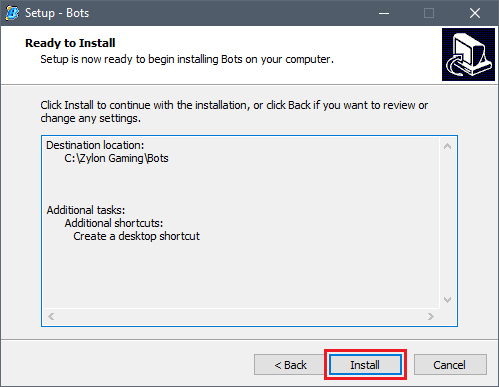 The following screen shows BOTS installation progress.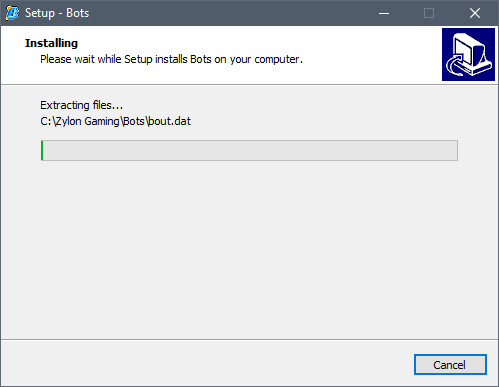 Press Finish to launch the BOTS Updater.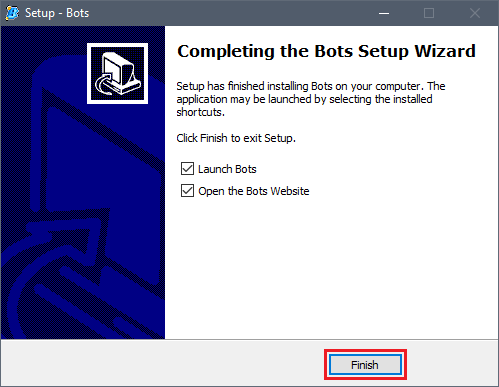 From the following screen you can change settings for full screen and windowed, and also repair the client in the future if you ever run into any problems. Press Start to launch the game. Have fun playing!